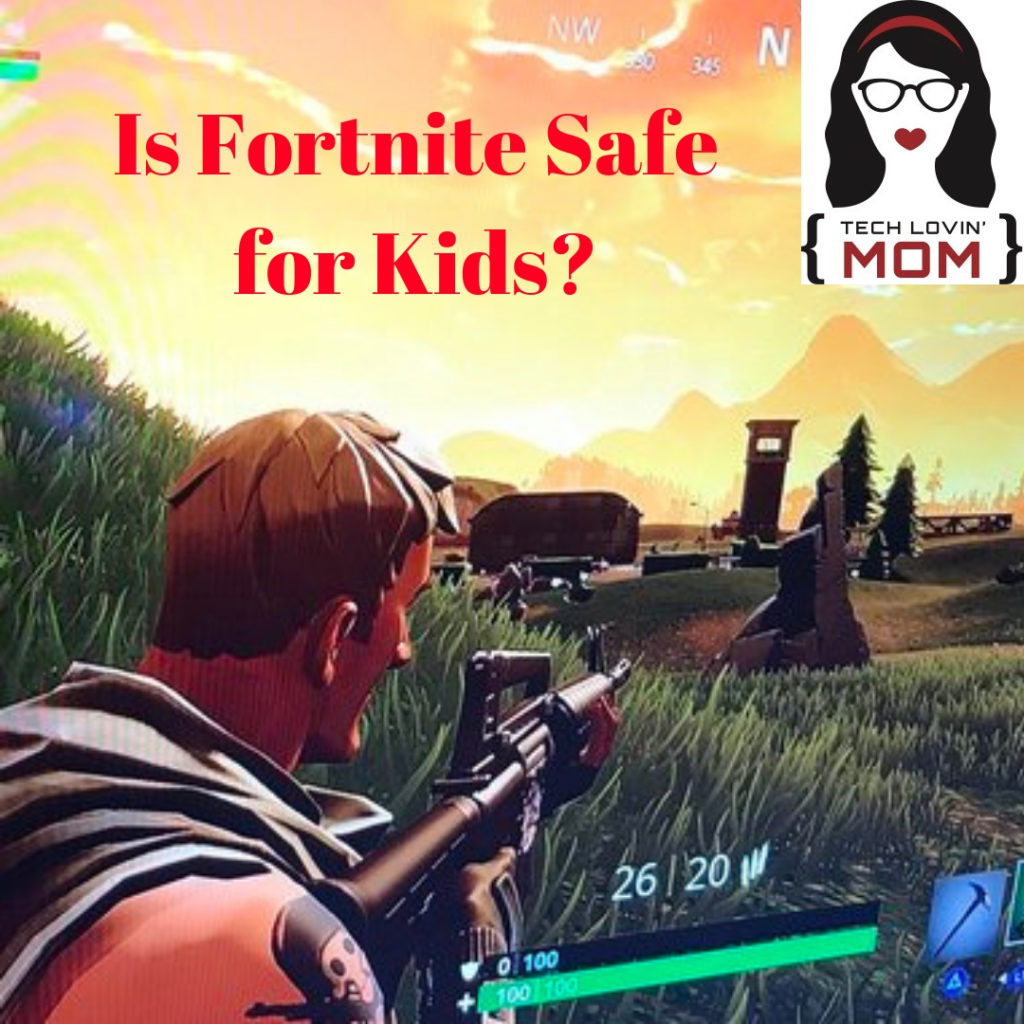 In the last year, the online game Fortnite has become a gaming phenomenon. I have teen/tween boys and they love the game. What, exactly, is Fortnite? It is an open world survival game that was released by Epic in the summer of 2017. There are two main versions. There is the paid version generally referred to as Fortnite and then there is the free version, Fortnite: Battle Royale.
This post uses affiliate links. If you click on one of my links, I may receive compensation. Read my disclosure policy for more info.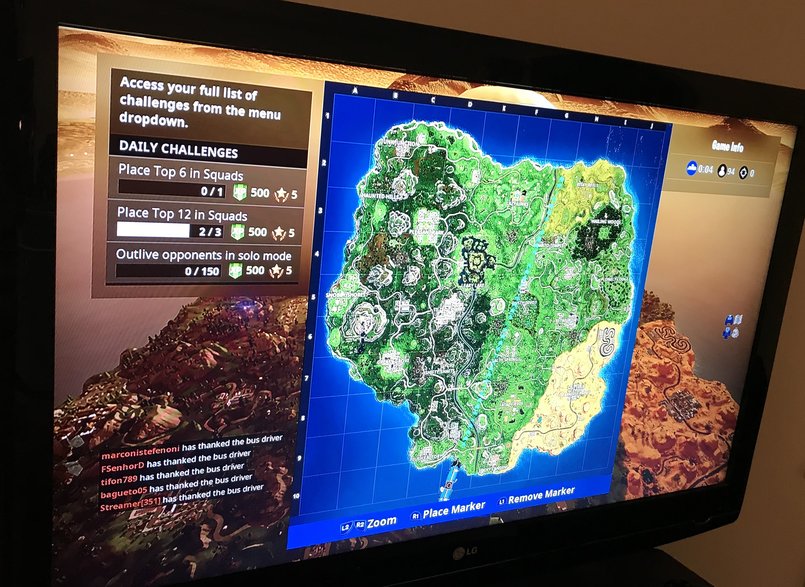 My kids play the free version, Fortnite: Battle Royale. In the free version, you are dropped into gameplay with 99 other people Hunger Games style. You fight to stay alive and the last one standing is the winner. There is a running list on the side of the screen telling how players have been eliminated. The game is played entirely online with real people. It is rated T for teen for the violence, but it is not gory. It is bright, colorful and somewhat cartoonish. It is important to know that even though this version is free, Fortnite makes a lot its money by selling in-game currency for real money. Then the in-game currency can be used to purchase outfits or skins, weapons, and other items. It can be played on PCs, Mac and video game consoles. My kids play across platforms where some are on laptops and another is on a PS4 so they can play together. They like it so much that, like other millions of kids, when they are not playing it, they also enjoy watching others play it on Twitch and YouTube.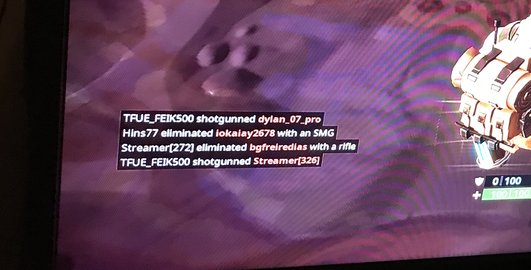 While my kids love it, Fortnite definitely has elements that cause me concern. Since this is an online game with real people, there is the ability to engage in live online chat through headsets with microphones or in text chatting. If you add friends, then those friends can engage in private chat. Anyone playing can remain totally anonymous as they play with a screen name. Because of the ability to live chat and text chat, kids can be exposed to offensive language. (Luckily, Fortnite has the ability to turn off chat.) And if that is not bad enough, online predators are now using games like Fortnite and Roblox to lure children in. Authorities in New Jersey recently arrested twenty-four men for attempting to lure minors into sexual activity through the private chat lines.
What can I do to keep my children safe?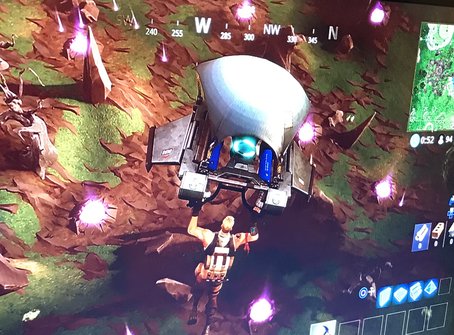 There are several things you can do to try to keep your kids safe while online playing games like Fortnite. One thing that we do is (after some preliminary online research) we play the game with our kids in order to better understand it before making a decision about the game. Don't get me wrong. If my preliminary research turns up something disagreeable, like a mature rating, the game is off limits, no need to play it with them.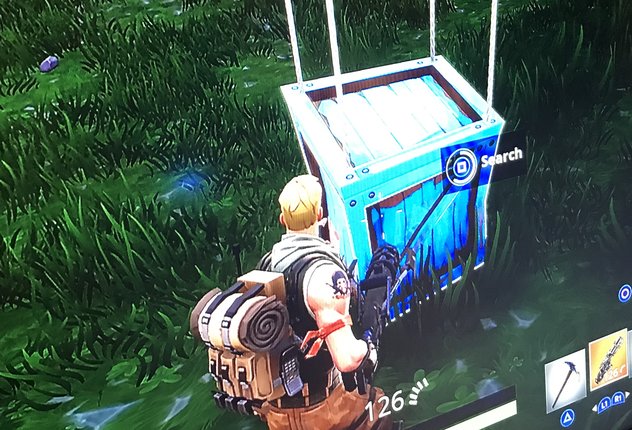 We also try to have ongoing conversations with our boys about what they might run into when they are online. We talk to them about the people they are playing with are strangers and that they may not be who they say they are. We only allow the chat if they are playing with friends from school or neighbors. If we or they hear anything disagreeable, the rule is to turn off the chat immediately. It also helps that game privacy can be changed from public to friends or even private. Our boys are not allowed to add any friends that they do not know from school or church or family. No other friends may be added. We also only allow game play in common areas. They cannot have any electronics in their bedrooms. We also limit screen time to limit their exposure to the games and everything in them since it can become very addictive.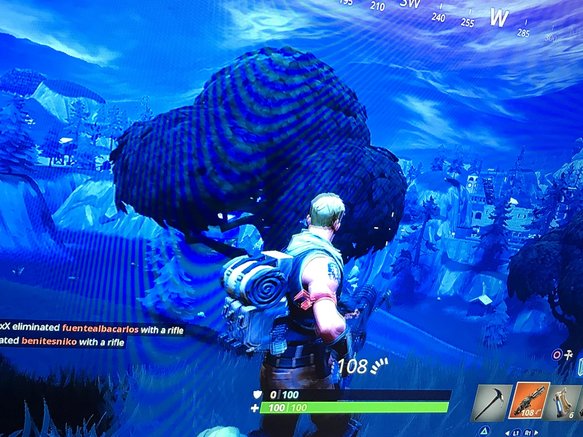 You can also use the technology itself to help protect your kids.  Xbox One and Playstation 4 have built-in parental controls that can limit screen time.  You can use this free resource called Bark-O-Matic to get a personalized report detailing how to use built-in parental controls in all the devices in your home. We personally use Circle to set parental controls and screen time limits. They have a new and improved version out now called Circle Home Plus. (See my blog post about Internet Filter and Parental Controls to learn more about Circle Home Plus.) It works on every Internet-connected device in our house including the PS4.  We have it set to cut off Internet access at 8:45 pm on school nights and allow it to go a little later on weekends.  We can also set time limits on the amount of time spent on the Internet.  They know how much time they have each day and must plan accordingly.  Since Fortnite is designed in such a way to make people want to continue playing game after game, setting time limits help my kids make better choices.  Technology is not fool-proof though, so it is still important to keep an eye on what they are playing and keep the dialogue flowing about how to stay safe.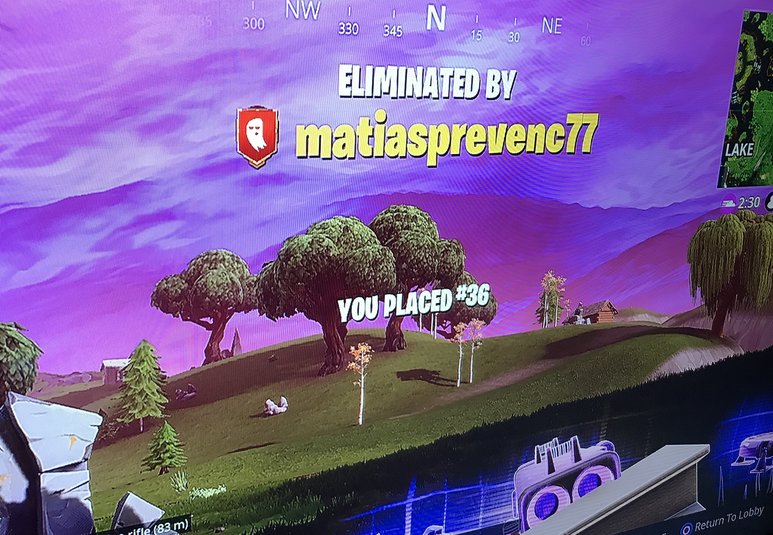 Do you let your kids play Fortnite?  Why or why not?
Need help keeping your kids safer while online using their devices? Here are some great options: