I have been using Bark monitoring successfully for keeping my kids safer online for several years now and it just keeps getting better. Bark now has three different options that you can mix and match to get the right parental controls for your household. Bark has added screen time controls, web filtering, and a device called Bark Home.
This post uses affiliate links. If you click on my links, I may receive compensation at no extra cost to you. Read my disclosure policy for more info.
Bark Monitoring
Since its inception, Bark has been best known for monitoring mobile devices. Parents can sign up with Bark Technologies to have their children's iOS and/or Android cell phones and devices monitored for things like predators, pornography, drugs, alcohol, sexting, self-harm, depression, etc. Bark will monitor email, texts, photos, and over 30 different types of social media. (Click HERE to see what Bark can monitor on the different platforms.). If Bark finds anything concerning, it sends an alert to the parents along with suggestions for dealing with what was found. Find out more about the monitoring functions of Bark in this post. Bark – The Smart Way to Keep Kids Safer Online.
Try Bark FREE for seven days and then get 20% for the life of the subscription with this link:  http://bark.us/signup?ref=9PTWVG6&rt=parent
Screen Time and Internet Filtering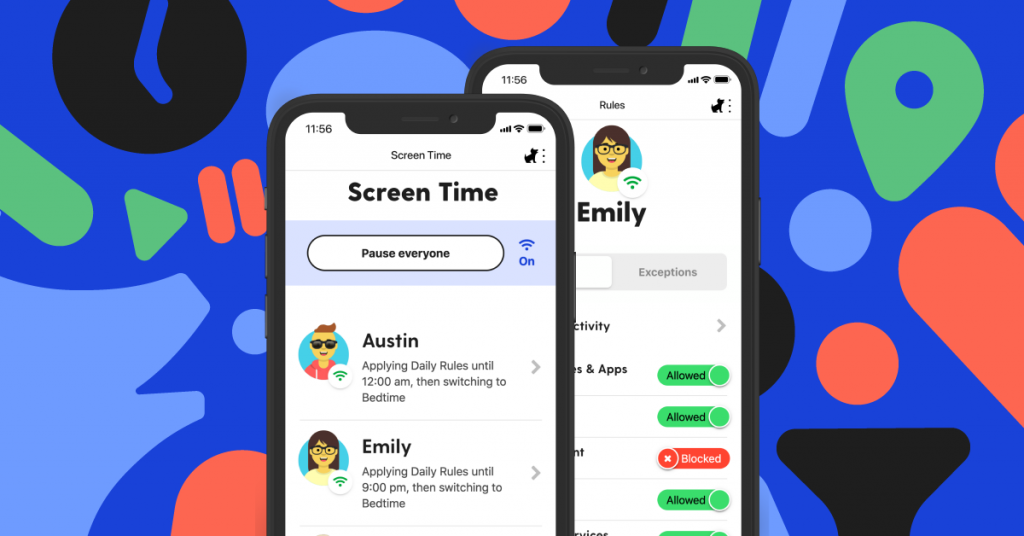 Recently, Bark added Screen Time controls and Internet Filtering to their already successful monitoring. Screen Time and Internet Filtering applies to websites and any web-based apps on either WiFi or cellular data. It gives parents the ability to turn off the Internet to the devices. It makes it possible to set a schedule for school nights and weekends. It gives parents the ability to block specific websites and apps or block categories of websites and apps. There is also a check-in feature to help parents keep an eye on the location of their kids. Screen Time and Internet Filtering requires the installation of the Bark Kids app on the child's devices. If you have younger kids and do not need the monitoring features of Bark yet, you can sign up for Bark Jr. at a discounted price which includes just the Screen Time and Internet Filtering features. To learn more about Screen Time and Internet Filtering by Bark, visit Bark Made Better with Screen Time and Internet Filtering.
Get a 7 day free trial for Bark and 20% off for the life of the subscription.  Get it here:  http://Bark.us/signup?ref=9PTWVG6&rt=parent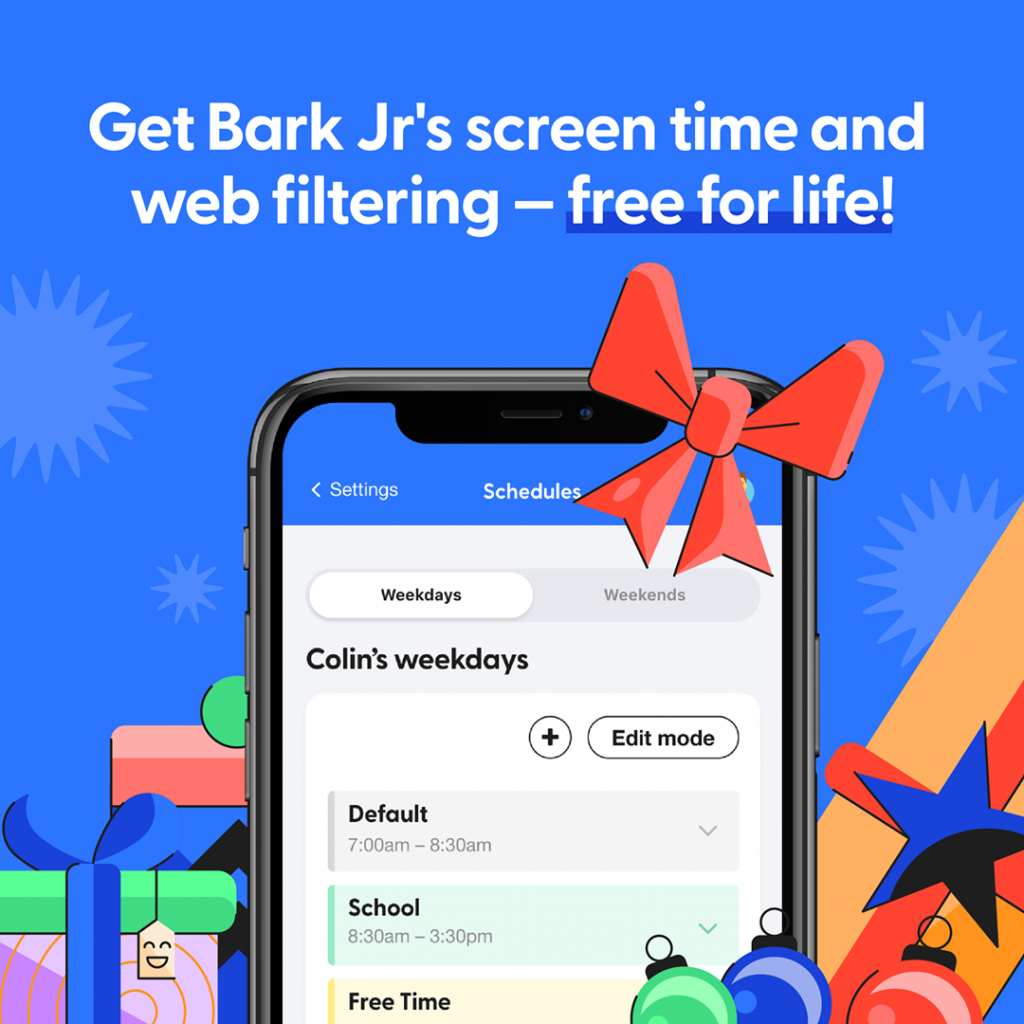 Bark Home
What about other Internet connected devices like Chromebooks, laptops, desktops, gaming consoles, etc.? Bark now has a solution for that too called Bark Home. Bark Home is a device that you purchase and connect to your existing WiFi router. Bark Home gives you the same Screen Time and Internet Filtering that you have for mobile devices for the rest of the Internet connected devices in your home. It will allow you to pause the Internet, set bed time schedules, block websites and apps, etc. on everything from laptops and Chromebooks to gaming consoles and Smart TVs. Purchase your own BARK HOME from Amazon and pair it with Bark or Bark Jr.