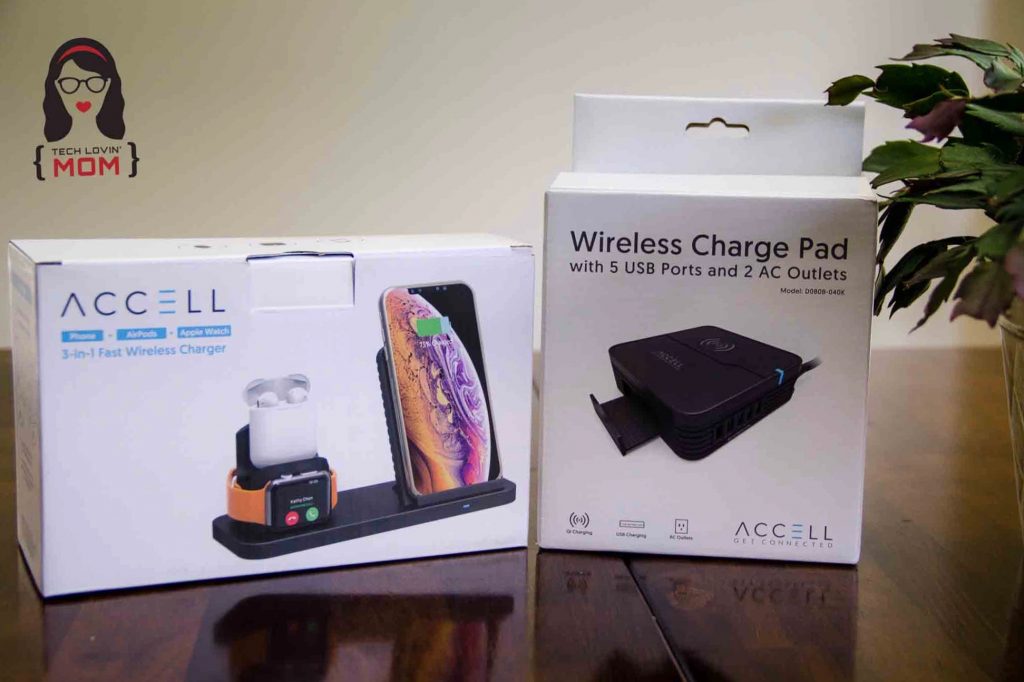 At my house, my husband and I have elected to keep our kids' rooms as electronic free zones. We decided to do this so that they can rest and recharge each night without the temptation to stay connected on cell phones, tablets, computers, or gaming consoles. I have found a great product to create a family central charging station in our home. We plugged this up at the desk in our kitchen and the kids plug all their mobile devices in at the desk using this device each night before getting ready for bed.
This post is sponsored by Accell Power. All opinions are my own.
This post uses affiliate links. If you click on my links, I may receive compensation at no extra cost to you. Read my disclosure policy for more info.
Wireless Charge Pad for a Central Family Charging Station
Let me introduce you to Accell Power's Wireless Charge Pad with five USB Ports and two AC outlets. This gives you the potential for charging up to eight devices when all ports and outlets are put to use. The wireless charging pad is for charging compatible smartphones (like the iPhone 8 and up) and other Qi compatible devices.
The Charge Pad also has five USB charging ports. Two of them are optimized for Apple products, two are optimized for Android products, and one is universal. There are also two more 110V AC outlets that can also be used for charging more devices.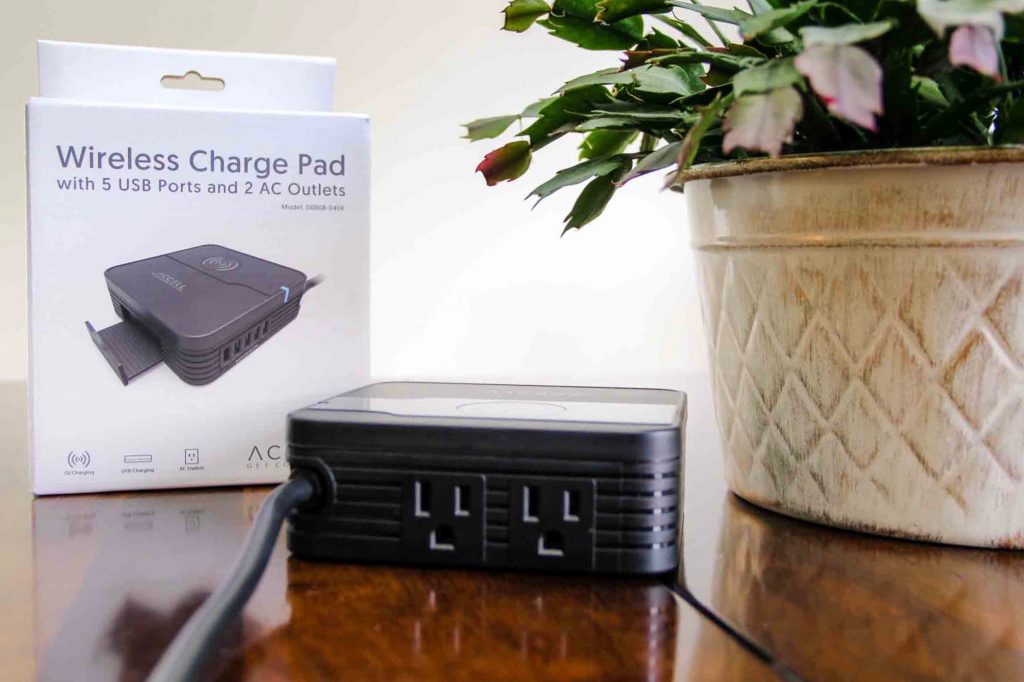 The Accell Power Charge Pad is 5.2 inches by 5.2 inches so it doesn't take up much space. It has an eight-foot 90-degree swivel power cord giving you a little flexibility in where you locate your central family charging station. It also has an extendable device stand that will hole three devices to help with clutter. I also plan to purchase some really short charging cables to keep the cable clutter to a minimum. I found these G-Cord Apple MFI Certified Short Lightning to USB Charging and Sync Cable (5 Pack, 7 Inch) that I think will work well.
Wireless Block Mini
If you would like a smaller charging station with fewer charging ports, you may like the Accell Power Wireless Block Mini. It still functions as an All-in-One charging station. It is just smaller with six charging possibilities instead of eight and it is a smaller size. It still has the wireless Qi-compatible charging stand for compatible smartphone charging. There are three smart USB charging ports on the top of the charger. There are two protected AC outlets with 300 joules of surge protection on each side of the charger. It comes with a 5-foot power cord and a one year warranty. The Wireless Mini block comes in white or black.
3 in 1 Fast Wireless Charger
Accell Power also has a 3 in 1 Fast Wireless Charger you might be interested in if you have an iPhone 8 or better. It would actually charge any Qi compatible device. The reason I say for iPhone 8 or better is that it will also charge an Apple Watch and has a lightning connector for Apple AirPods as well. The phone can be charged upright or on its side if you want to watch a video while it charges. There is also a cooling fan in the phone charger to keep the phone cooler while charging.
Accell Power has done a great job creating two products to make charging all of our wireless devices a little easier and less cluttered. And I love a less cluttered life. Don't you?
---
Need help keeping your kids safer while online using their devices? Here are some great options: