Anyone with an Amazon Echo Smart Speaker knows that it can do so much more than just play music, even though it does that very well. It can make phone calls, play music from subscription services like Amazon Music, Spotify, Pandora, iHeartRadio, etc. Alexa can tell you the weather, set reminders, and multiple timers. The list seems almost endless. I wrote an entire blog post on some of the basic things that Amazon Echo can do through the voice assistant, Alexa. You can read that blog post HERE.
This post uses affiliate links. If you click on my links, I may receive compensation at no extra cost to you. Read my disclosure policy for more info.
Beyond the basics of the Amazon Echo, you can add things called Alexa Skills. Alexa Skills are like apps that give Alexa even more abilities or skills. If your Echo doesn't already perform a certain skill that you need, odds are that you can go to the Amazon Alexa Skills Store and enable a skill to make it work for you.
Some Alexa Skills are used to connect Alexa to other Smart Home devices. These added skills can allow you to use Alexa to control everything from lights to locks to thermostats to TVs and more. There are even Smart Skills that work with professionally installed security systems.
There are skills that you can connect to existing accounts. I have connected our Alexa to our Circle with Disney so that the boys can easily check how much Internet time they have left. You can connect your Fandango account to not only find a movie, but also buy a ticket. You can connect Alexa to your Fitbit to track your fitness progress or even connect Alexa to your car if it has the technology installed!
Alexa can keep your kids entertained for hours. Alexa can play games, tell jokes, and even tell stories. Alexa can play Rock, Paper, Scissors, Jeopardy, 20 Questions, Song Quiz and many more. At one time, my boys had Alexa telling Jimmy Fallon jokes. Alexa would say, "Take it away Jimmy." And then you would hear Jimmy Fallon telling his jokes. You can also ask Alexa to tell your kids a bedtime story and Alexa will use their name in the bedtime story.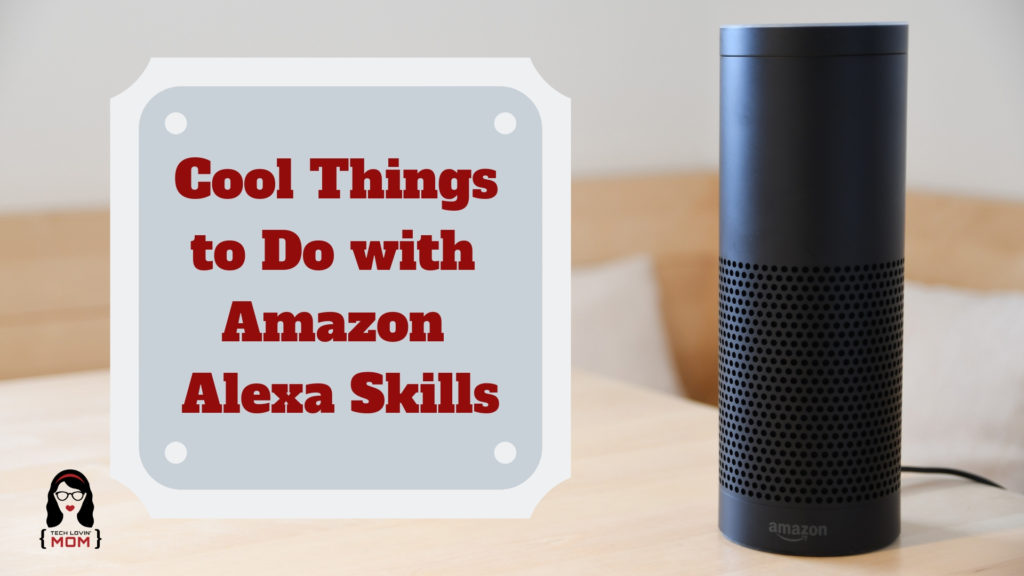 The Amazon Alexa Skills Store contains over 70,000 different skills and more are being added all the time. You can visit the Amazon Skills Store at this link: https://amzn.to/2BPvKkc (Affiliate Link) On the left side of the screen, the skills are divided up into different categories to help you find what you are looking for. You can also perform a search with the search bar for applicable skills to accomplish what you want Alexa to be able to do. There is even an Amazon Alexa Skills Developer Kit if you would like to create your own Amazon Alexa Skill.
A web designer, Wendy Litteral, runs a vlog on YouTube. She reached out to me to collaborate on a couple of videos about Amazon Echo. Check out her video about how you can use Alexa for managing multiple lists to help you with your very busy life: https://youtu.be/9QBl3cqG6Xg
If you would like to see more from Wendy, check out her YouTube channel: https://www.youtube.com/channel/UCm3QCegGbjZ8UkqwTAfjTRg
and here is her website: https://www.creationdepot.com/
What is your favorite Amazon Alexa Skill? Tell us in the comments below.